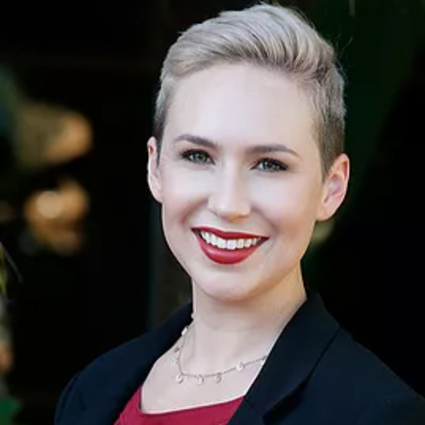 MYRISSA STEVENS
REALTOR® DRE #02114596
A Little About Me
And Why I Love Real Estate
Myrissa is a positive, motivated sales professional. With 13+ years experience in luxury brand sales management and marketing. Her goal is to enhance the customer experience and help her clients fulfill their dreams. Myrissa values honesty, integrity and doing the right thing. She is resourceful and solution driven.
​Myrissa enjoys spending time with friends and family, traveling and the outdoors. She has interest in beauty, health and wellness. As a California Native, she has lived in 12 different cities within Orange County.
​Buying, selling or leasing a home is an exciting, life changing event that should be celebrated and handled with the utmost care. Contact Myrissa today! Let's get started!
Our Clients Are Amazing
And Here's What They're Saying About Us
"I would need a box bigger than this one to list all the wonderful things I have to say about Jason! Jason is the quintessence of a broker! Jason is very polished. He knows how to listen, his delivery of information throughout the process was delivered in such a way that assured me no matter what, the process was in my best interest. Anytime I would text him I would get an immediate response. He was very considerate of my life and my schedule and did his best in scheduling appointments, repairs, etc. Personality plus! I was very blessed to have Jason and I have already referred him to all parts of the United States abroad. It doesn't get any better than to have Jason ! Jason is also thoughtful, kind, funny and a real down to earth guy. JASON HOLMES IS THE BEST!!!""
"Jason played such an important role in our move to Southern California. We had a list of things we were looking for in our new house as well as needing to complete the transaction in a very short period of time. He not only helped us prioritize our listings but offered the right advice to help us make a final decision. He really embodies what anyone should be looking for in a real estate agent."
"Jason was always accessible and willing to jump in and help. Jason really changes the whole tone of the real estate profession. He is professional, kind, a great listener and asks the right questions. Looking forward to our next real estate transaction!"
"Jason did a fantastic job in not only selling our home but making sure that we found the right house for us to buy. We were going through a pretty tough time and Jason went above and beyond to make sure we were ok and helped us any way he could. We love Jason and not only has become a good friend but he has become part of our family."