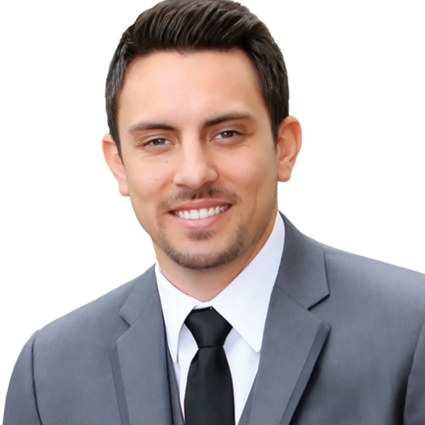 Jason Holmes
A little about me
and why I love real estate
As a founding partner and team leader of the Holmes Realty Group, Jason has been an integral part to the ongoing success of the team as a collective. His unwavering determination to surpass his client's expectations has led to the most important factor in a real estate transaction: results. Jason's comprehensive knowledge of today's evolving market and his unique understanding of a client's needs is a true testament to why he has had continued success, and more importantly, satisfied clients.
Jason prides himself on his integrity, honesty and his high level of professionalism. It's his highest priority to instill the trust and confidence a prospective buyer or seller is looking to gain during such an important and life changing time in their life. All of this combined with his open line of communication makes him the go-to real estate agent for buyers or sellers who are serious about achieving their real estate goals.
Jason's Featured Listings
Check them out below!
Check Out What
Jason's Clients Are Saying About Him!
"Jason was always accessible and willing to jump in and help. Jason really changes the whole tone of the real estate profession. He is professional, kind, a great listener and asks the right questions. Looking forward to our next real estate transaction!"
"Jason did a fantastic job in not only selling our home but making sure that we found the right house for us to buy. We were going through a pretty tough time and Jason went above and beyond to make sure we were ok and helped us any way he could. We love Jason and not only has become a good friend but he has become part of our family."
"Jason has demonstrated himself as very trustworthy and professional throughout our house selling process. He provided us very thoughtful marketing plan and detailed instructions on ways of promoting the quick sale of our house with a very competitive and satisfactory price. It's amazing he worked so efficiently that he always answered our calls and messages immediately even though he was very busy with many other clients he served at the same time. Another very impressive thing is that Jason has enough contractor resources that he can get them to work in the house in no time with very fair quotes. We are so pleased with the service that Jason provided and appreciated all of his efforts to get our house sold. Definitely will he be the first choice of our agent for the future!"
"Jason Holmes did an outstanding job as our Realtor when my husband and I purchased our home in Laguna Niguel. I myself have spent 25 years in the residential mortgage industry and have worked both professionally and personally with many Realtors in the past. In my opinion Jason stands out as one of the best. We found him to be extremely diligent and hard working. Always responded to our needs in a timely manner no matter how big or small the item was. He also had the access and support of excellent resources from his Century 21 company. So much more important than an average client might realize.

We would highly recommend Jason's services for anyone who is looking to purchase or sell a home."
"I would need a box bigger to list all the wonderful things I have to say about Jason! Jason is the quintessence of a broker! Jason is very polished. He knows how to listen, his delivery of information throughout the process was delivered in such a way that assured me that no matter what, the process was in my best interest. Anytime I would text him I would get an immediate response. He was very considerate of my life and my schedule and did his best in scheduling appointments, repairs etc. Personality plus! I was very blessed to have Jason and I have already referred him to all parts of the United States abroad. It doesn't get any better than to have Jason as your realtor!

Jason is also thoughtful, kind, funny a real down to earth guy. JASON HOLMES IS THE BEST!!!"
"Jason was extremely professional, knowledgeable, and truly knows real estate. Our home sold within 48 hours of listing with him. His marketing and sales tactics are unmatched. We are looking forward to purchasing through him next!"