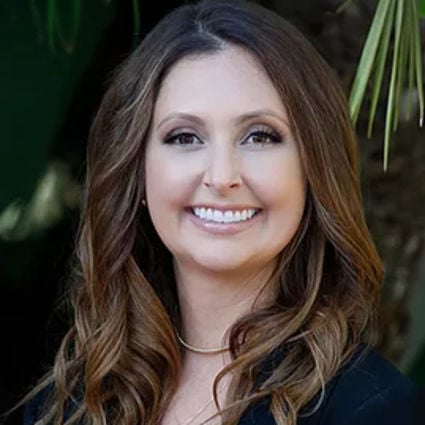 DENEKA WADDELL
REALTOR® DRE #02121480
A Little About Me
And Why I Love Real Estate
Deneka is a Southern CA born and raised local and loves living in South Orange County where she has lived the last 7 years with her husband Ryan and her son Hudson.
​Deneka is a detail oriented person driven by both tenacity and empathy to ensure that no stone is left unturned in a clear and concise manner. Being a dental hygienist for 19 years prior to real-estate, Deneka is a veteran in customer experience and has been able to hone in on agility while maintaining a warm and welcoming spirit. She delivers exceptional consulting experiences while speaking in relevant terms so that all of her clients feel confidant.
​Her doors are always open to her neighbors and there is no greater satisfaction than to host the countless gatherings with great wine, charcuterie and most of all friends and family. If you are looking for an agent that is well-rounded, hard working and want someone who understands what you are looking for and what is best for you (your family), Deneka will provide you with an exceptional experience and professional relationship for years to come.
Our Clients Are Amazing
And Here's What They're Saying About Us
"I would need a box bigger than this one to list all the wonderful things I have to say about Jason! Jason is the quintessence of a broker! Jason is very polished. He knows how to listen, his delivery of information throughout the process was delivered in such a way that assured me no matter what, the process was in my best interest. Anytime I would text him I would get an immediate response. He was very considerate of my life and my schedule and did his best in scheduling appointments, repairs, etc. Personality plus! I was very blessed to have Jason and I have already referred him to all parts of the United States abroad. It doesn't get any better than to have Jason ! Jason is also thoughtful, kind, funny and a real down to earth guy. JASON HOLMES IS THE BEST!!!""
"Jason played such an important role in our move to Southern California. We had a list of things we were looking for in our new house as well as needing to complete the transaction in a very short period of time. He not only helped us prioritize our listings but offered the right advice to help us make a final decision. He really embodies what anyone should be looking for in a real estate agent."
"Jason was always accessible and willing to jump in and help. Jason really changes the whole tone of the real estate profession. He is professional, kind, a great listener and asks the right questions. Looking forward to our next real estate transaction!"
"Jason did a fantastic job in not only selling our home but making sure that we found the right house for us to buy. We were going through a pretty tough time and Jason went above and beyond to make sure we were ok and helped us any way he could. We love Jason and not only has become a good friend but he has become part of our family."